iOS
Building Requirements
To build an iOS app:
macOS latest version
Xcode latest version
Cocoapods
Sign
For iOS, we provide the entire Xcode project at your disposal.
Before proceeding, please make sure you have the latest macOS operating system and the latest Xcode version installed, as required by Apple.
When deploying, make sure you enable the app capabilities as seen on screenshots and that your deployment profile has been setup: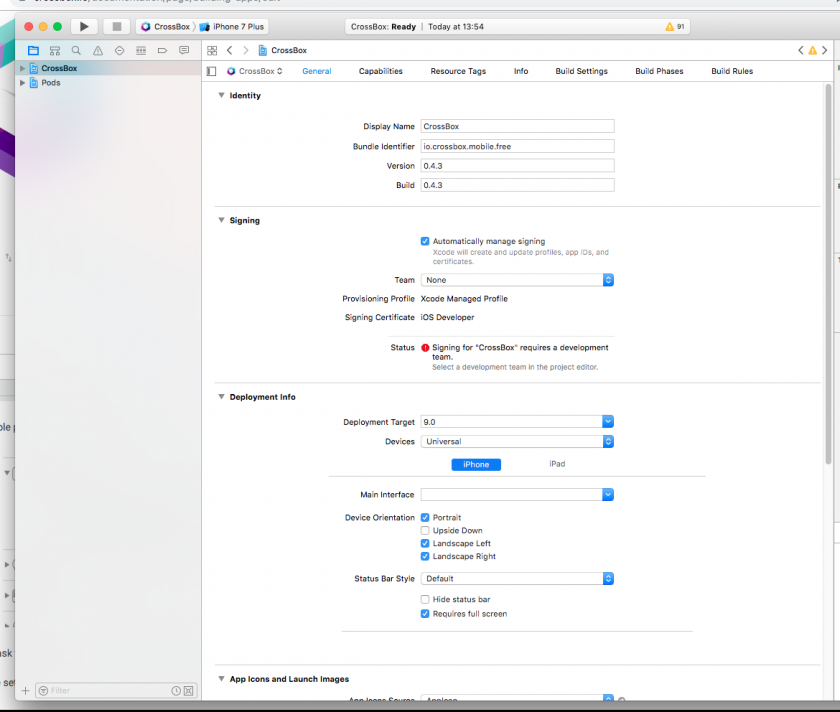 Enable app groups, and select your deployment profile: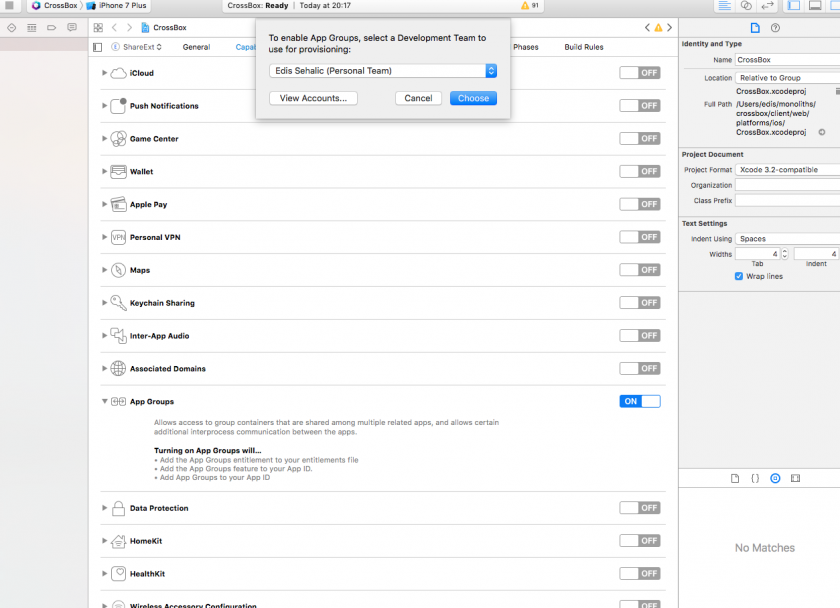 Repeat the process for both targets, and also check the checkboxes under app groups for both Targets (ShareExt and Your App):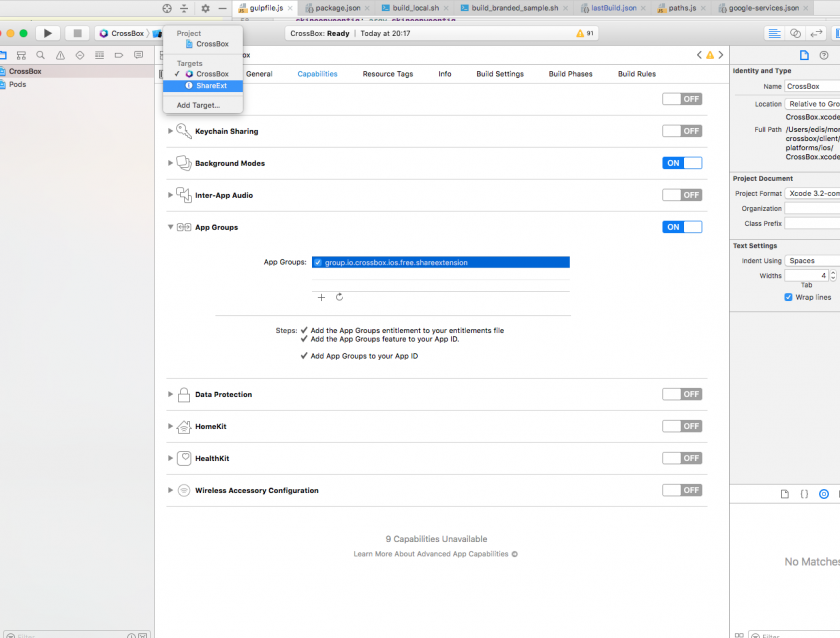 Finally, enable push notifications:

Xcode will ask you for a profile that has joined the developer program.
After you've set this up, you can proceed with deploying the app to your device or Apple's App Store.
Publish App to the Store
Now that you have a signed iOS app, it's ready to be published to the App Store.
Submit the iOS app via the App Store.
Known issues on IOS
If the build process in Xcode fails, you can try to fix it by:
Installing cocoa pods on your machine - https://cocoapods.org/
Correcting the build settings for the Swift version - make sure you select Swift Version 4